Credit: Andrew Imanaka
Starting today, you can enjoy all eleven tracks off of Weirdo Shrine, the second album from Seattle "surf noir" outfit La Luz, via NPR Music's exclusive First Listen album stream. Recorded earlier this year with producer/engineer Ty Segall in a San Dimas surf shop-cum-studio (where else?), Weirdo Shrine finds La Luz's sound at its most saturated and cinematic. Weirdo Shrine will be available on CD, LP, and digital formats Friday, August 7th. The band celebrates with a $5, all-ages release show at hometown venue The Showbox that evening. They will also perform a live in-studio for KEXP Thursday, August 6th at 12:00 PM.
See the tour page for a full list of upcoming La Luz tour dates. LP pre-orders of Weirdo Shrine come on either red or cyan vinyl. All copies come with a 3-D insert poster and pair of 3-D glasses.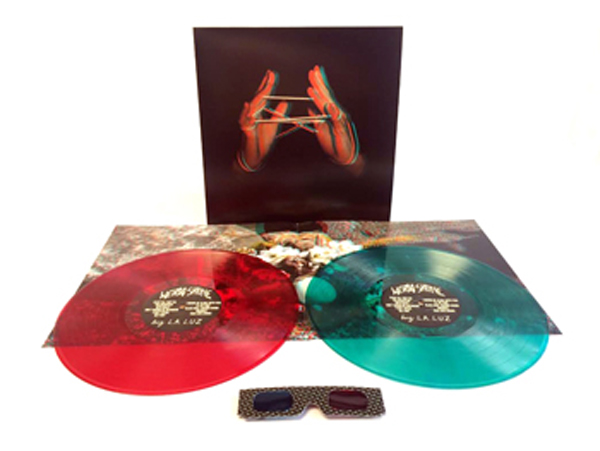 album_stream
first_listen
la_luz
npr
weirdo_shrine