Credit: Eleanor Petry
Today sees the release of Holographic Violence, Grave Babies' third full-length and second for Hardly Art, available on CD, LP, and digital formats. Recorded with drummer Mark Gajadhar (Blood Brothers) at his Orcas Island studio, the new record is the band's most complex and accomplished work to date, on which lead singer/guitarist Danny Wahlfeldt "stares headlong into the seemingly infinite cycle of human ambivalence and destruction from a distance" (Seattle Weekly).
Today, the band celebrates with a free, all-ages in-store at Everyday Music in their native Seattle, followed by a late night performance at the Capitol Hill Block Party. Grave Babies will also host an exclusive Holographic Violence listening party Saturday (RSVP here).
Next month, the band embarks on a string of West Coast tour dates with So Pitted. See below for a full list of tour dates.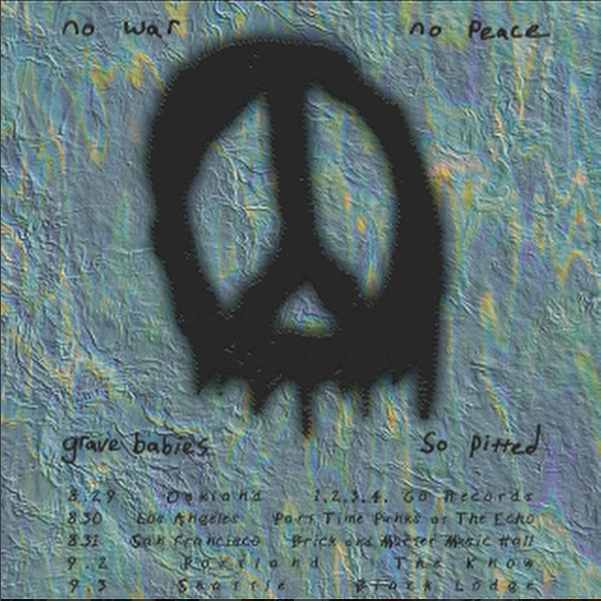 grave_babies
holographic_violence
release_day
so_pitted
tour