Credit: Photo credit: Jimmy Bazan
Jenn Champion + Oyster Kids are sharing "Push," a new single from their Love Nobody EP, available today, June 29th, 2021 on all DSPs worldwide from Hardly Art.
 
Champion says of the single, "'Push' is about the imagined love we have with strangers in dance clubs. It's a lo-fi new wave song that captures the moment of feeling both so good and so consumed, being crushed out on a dance floor. Where the music is loud and you have immediate sexual eye contact. Like invisible hands pushing you together. A song for that moment of lust and the unknown."
 
The three-song Love Nobody EP is packed with as many sexy synth lines and longing looks as an 80s teen movie. The project was born when Champion met Andrew Eapen (Oyster Kids) at a party shortly after she moved to LA. They became fast friends once they realized they shared a passion for sad pop songs. The two started writing music together only a few weeks later, and the song "Love Nobody" materialized in their very first session.
 
The eponymous lyric video for "Love Nobody," which was released earlier this month, is a lithe and breezy track with Champion's signature vocal style. She says, "'Love Nobody' is about the fear of falling so hard for someone when you know it's destined to crash and burn. Those crushes where it feels like your heart is cannibalizing your brain. We've all been there when you look into someone's eyes and know they will destroy you, and yet, nothing can pull you away. You are all in. You hate it and have never wanted anything more."
 
The two also included a paired down version of "Love Nobody" - a down-tempo piano version to play when your crush leaves the party with someone else. Because isn't that just the way?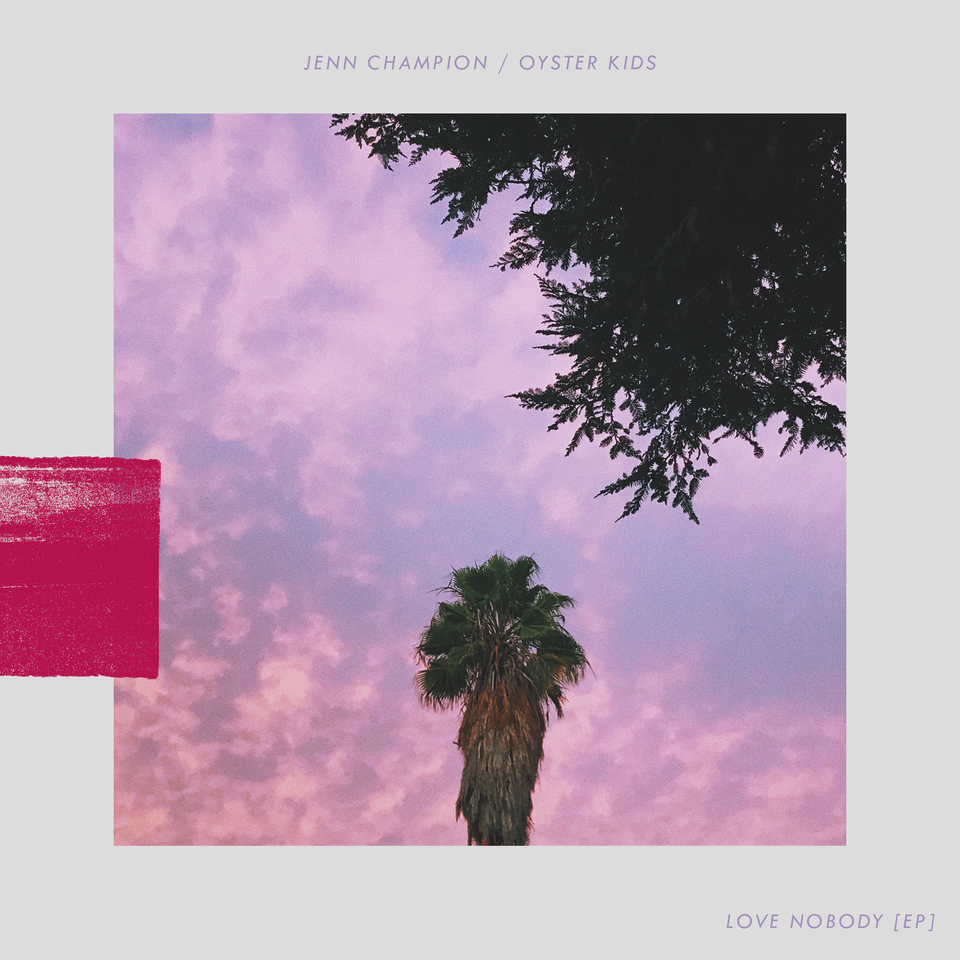 Jenn Champion + Oyster Kids
Love Nobody EP
 
Tracklisting
1. Love Nobody
2. Push
3. Love Nobody (Piano Version)

hardlyart
hardly_art
jenn_champion
love_nobody
oyster_kids
push