Colleen Green returns with Cool, her aptly-titled new album on September 10th, 2021 worldwide on Hardly Art.
 
Cool is Green's first record since her acclaimed 2015 release 'I Want To Grow Up.' It was produced by Gordon Raphael and Green, mixed by Brendan Eder, and recorded at Southern California studios comp-ny (Glendale), Tenement Yard (North Hollywood), and Cosmic Vinyl (Los Angeles), and was mastered by Frida Claeson Johansson at Svenska Grammofonstudion in Gothenburg, Sweden.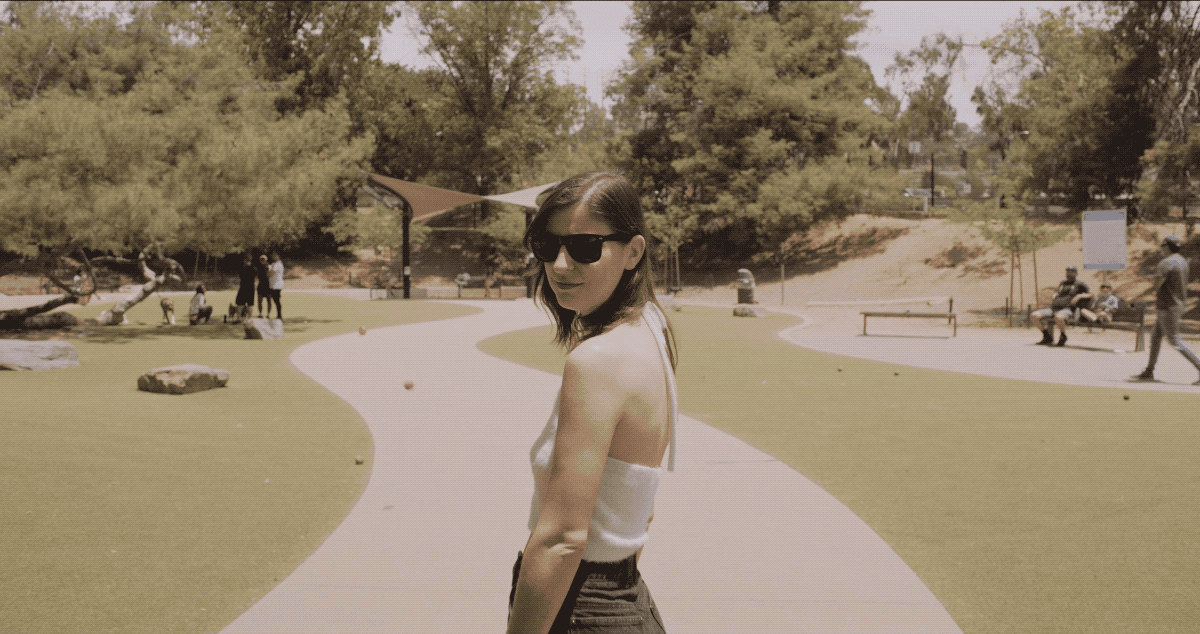 Cool features the highlights "It's Nice to Be Nice,"  "Highway," "Someone Else," and the lead single "I Wanna Be a Dog," which sees Green celebrate the simplicity of a canine life and question why she's still overcomplicating her own.
 
The official video for "I Wanna Be a Dog" was shot in Los Angeles and directed by Steele O' Neal.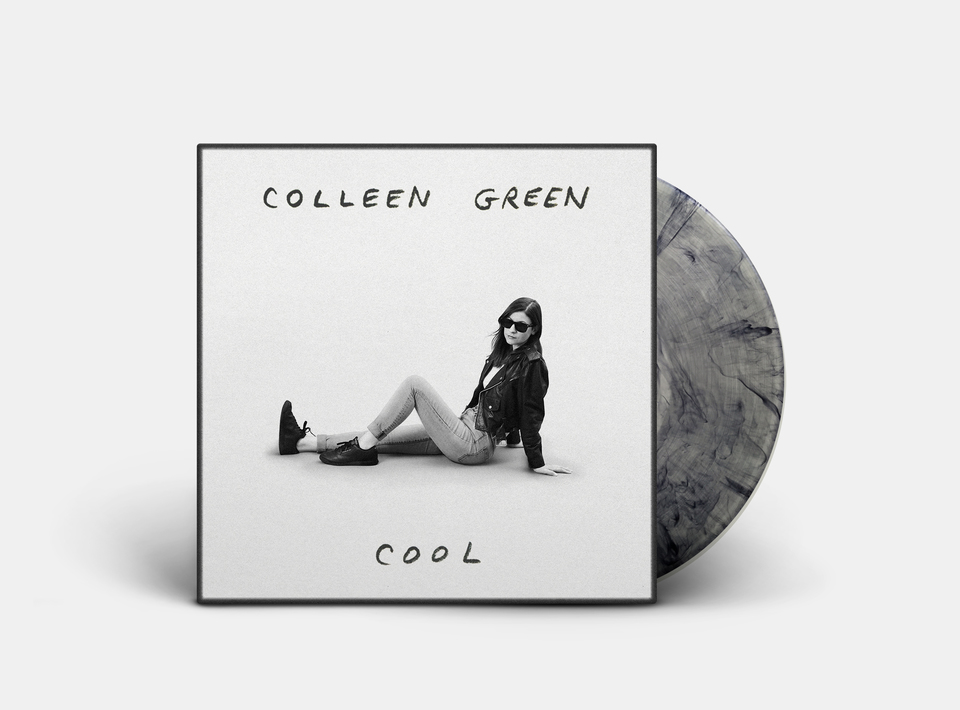 Cool will be released on LP/CD/CS/DSPs, and is available for preorder now from Hardly Art. LPs preordered through Hardly Art Mini Mart, select independent retailers in North America, the UK, and EU will receive the vinyl on cool, cloudy smoke vinyl (while supplies last).

Colleen Green has always been cool, but on 2015's I Want To Grow Up, she didn't necessarily feel it. Too young to be free of insecurities but old enough to be sick of them running her life, Green was experiencing an existential crisis. Five years and a new album later, we find her parsing out what it means to be grown-up—and realizing that it's actually pretty Cool.
 
Opener "Someone Else" is a paean to power in which Green lets a lover know that double standards can go both ways. A groovy bass loop and zig-zagging guitar lines underscore her realization that happiness is in her own hands, and the vibe is set. Next up is the witty, catchy "I Wanna Be A Dog," where Green celebrates the simplicity of a canine life and questions why she's still overcomplicating her own. Dark and slinky "Highway" uses ruthless driving as a metaphor for a lifestyle that no longer interests her.
 
Burnt out on bad feelings and ready to have fun with melodies and beats, Green enlisted producer Gordon Raphael (The Strokes) to take her songs to higher ground while keeping her lo-fi aesthetic intact. Raphael was already a fan, having caught a show in L.A. and finding himself "struck by how confident and powerful she looked, even though she was the only one onstage." He agreed to take the gig, and together with drummer Brendan Eder and hip hop producer Aqua over a few weeks in Los Angeles, Cool was created.
 
The album's themes come together on the anthemic "It's Nice to Be Nice," Green's reminder to herself that you get what you give, so it's important to try and be the best person you can—a hard-won but essential lesson in the emotional maturity that defines Cool.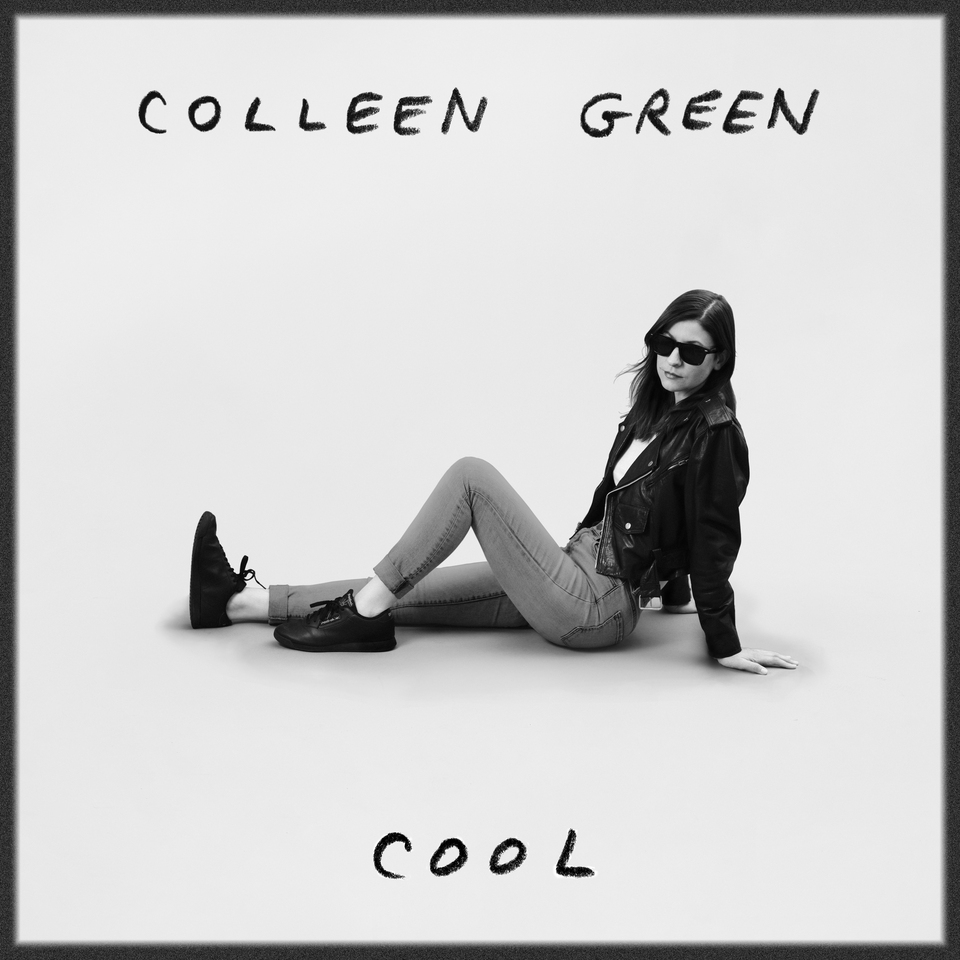 Colleen Green
Cool
 
Tracklisting:
1. Someone Else
2. I Wanna Be a Dog
3. Posi Vibes
4. Highway
5. Natural Chorus
6. You Don't Exist
7. It's Nice to Be Nice
8. How Much Should You Love a Husband?
9. I Believe in Love
10. Pressure to Cum

colleen_green
cool
hardlyart
hardly_art
i_wanna_be_your_dog