Today, Thursday, June 17th, Los Angeles' Girl Friday released a new video for "I'm Impossible," the first song from their forthcoming double A-side single release, with "You're Getting a Dog" available at all DSPs on July 7th. 
 
Girl Friday's Vera Ellen and Libby Hsieh shared their unique experience collaborating on the release:  "we wrote these songs in the confines of our bedrooms divided by the great Pacific Ocean. We passed them back and forth from New Zealand to Los Angeles, like love letters. They binded us when all of our strings felt loose. They are the place where we met and danced with our shoes on the wrong feet. They like you and we hope you like them. From our bedrooms to yours."
 
You can listen/watch the new video for "I'm Impossible", which was directed by the band's own Vera Ellen, by clicking here.
 
This double A-side single follows the release of Androgynous Mary, Girl Friday's 2020 debut full-length, which received accolades from places like BUST, Under the Radar, Alternative Press, and more.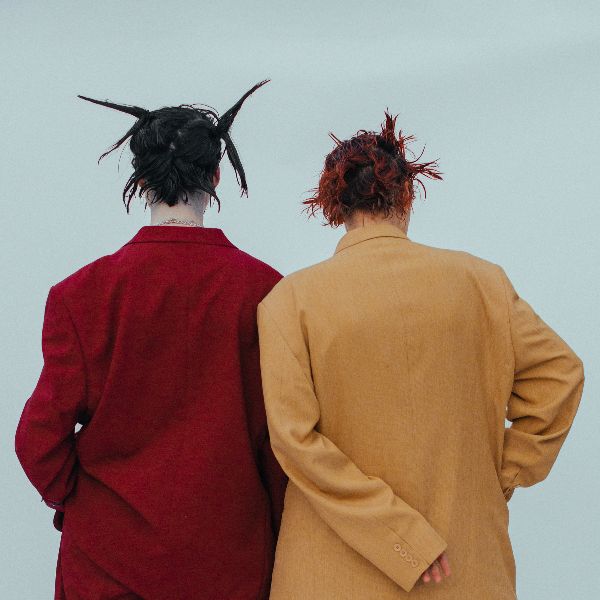 What people are saying about Girl Friday:
"...Girl Friday have melded elements from various genres into one cohesive, punk-tinged record that's straight up excellent." [Androgynous Mary] - BUST 
 
"With a fun punk beat, angsty shouted lyrics, and energetic guitar riffs that evoke a feeling of mischief, the single is intended to sound like "an explosion of energy." ["Earthquake"] - Under the Radar
 
"Girl Friday boast sweet harmonies and tight rhythms..." - ["This Is Not The Indie Rock I Signed Up For"] - Alternative Press
 

girl_friday
hardlyart
hardly_art
im_impossible
youre_getting_a_dog