2017 marks Hardly Art's 10th year of failing upward in the music industry, and as part of our celebrations, a brand new compilation of previously rare or unheard material will be released on Friday, June 2nd on digital and limited cassette formats. A portion of the proceeds from Hardly Released: Bedroom Recordings, Demos, Rarities, Unreleased, and Widely Ignored Material will be benefiting the ACLU, and artists from throughout all ten years of the label can be heard on it (17 in total!). 
"Baby of the Band" by Hunx & His Punx is your first taste of the lost treasures this compilation has in store. 
Additionally, Hardly Art will host two consecutive 10th anniversary concerts in our native Seattle on May 18th and 19th at Chop Suey. The first night is all-ages and features performances by La Luz, Colleen Green, and Dude York with emcees Tacocat. The second, 21+ night will have sets by Shannon and the Clams, IAN SWEET, Jenn Champion, and Dick Stusso, with Hunx emceeing the proceedings. 
Stay tuned throughout the year for more updates on how we're congratulating ourselves, and check the shop for more details and preorder information on Hardly Released.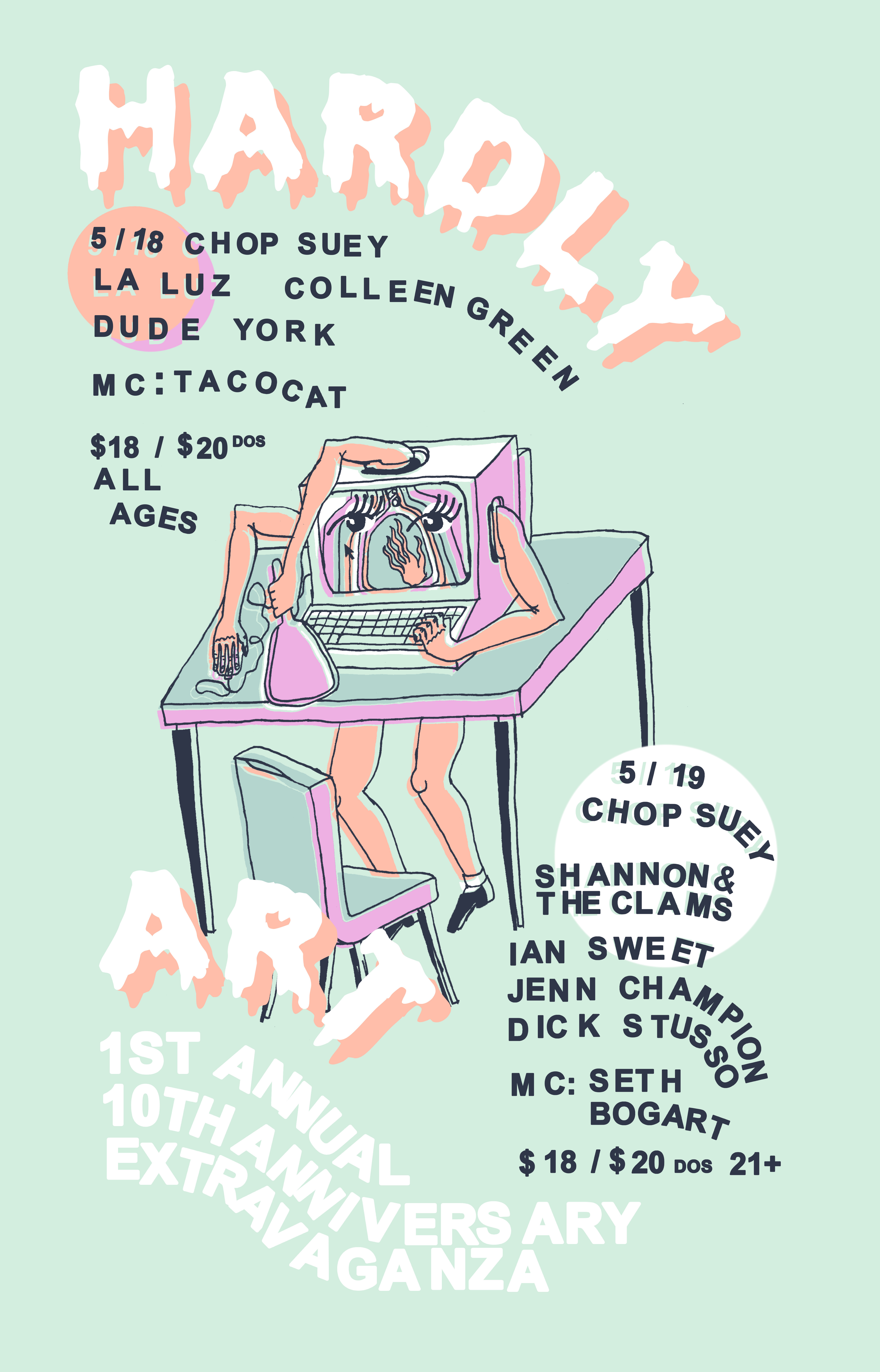 10th_anniversary
anniversary
chop_suey
hardly_released
hunx