On May 21st, Hardly Art will release Hella Love, the label debut from Marinero (aka Jess Sylvester). Hella Love is an album about closing a chapter, with care and presence. It is a love letter to the Bay Area, where he grew up before relocating to Los Angeles. Marinero's latest single, "Outerlands" is reminiscent of early 70's Santana, with a mix of sweeping Burt Bacharach-inspired string and horn arrangements. The song itself is about the San Francisco neighborhood, the Outer Richmond, where Sylvester lived for over 10 years. "It was a way for me to talk about leaving a home that I had become very comfortable in, while trying to capture a feel from the coastal gray and rolling pastel houses of the area" he shares. You can listen to "Outerlands" here.
 
Hella Love was written, performed, and produced by Jess Sylvester with the help of Jason Kick (Mile High Club) at Vintage Synthesizer Museum in Oakland, CA, Lolipop Records in Los Angeles, CA, Jess's bedroom in San Francisco, CA, and the homes of Bambi and Cole Browning, and Vicco Gonzalez in Portland, OR.
 
Preorders of Hella Love are now available from Hardly Art. LP preorders through Hardly Art and select independent retailers in North America, in the U.K, and in Europe will receive the limited mustard yellow pan dulce (colored) vinyl.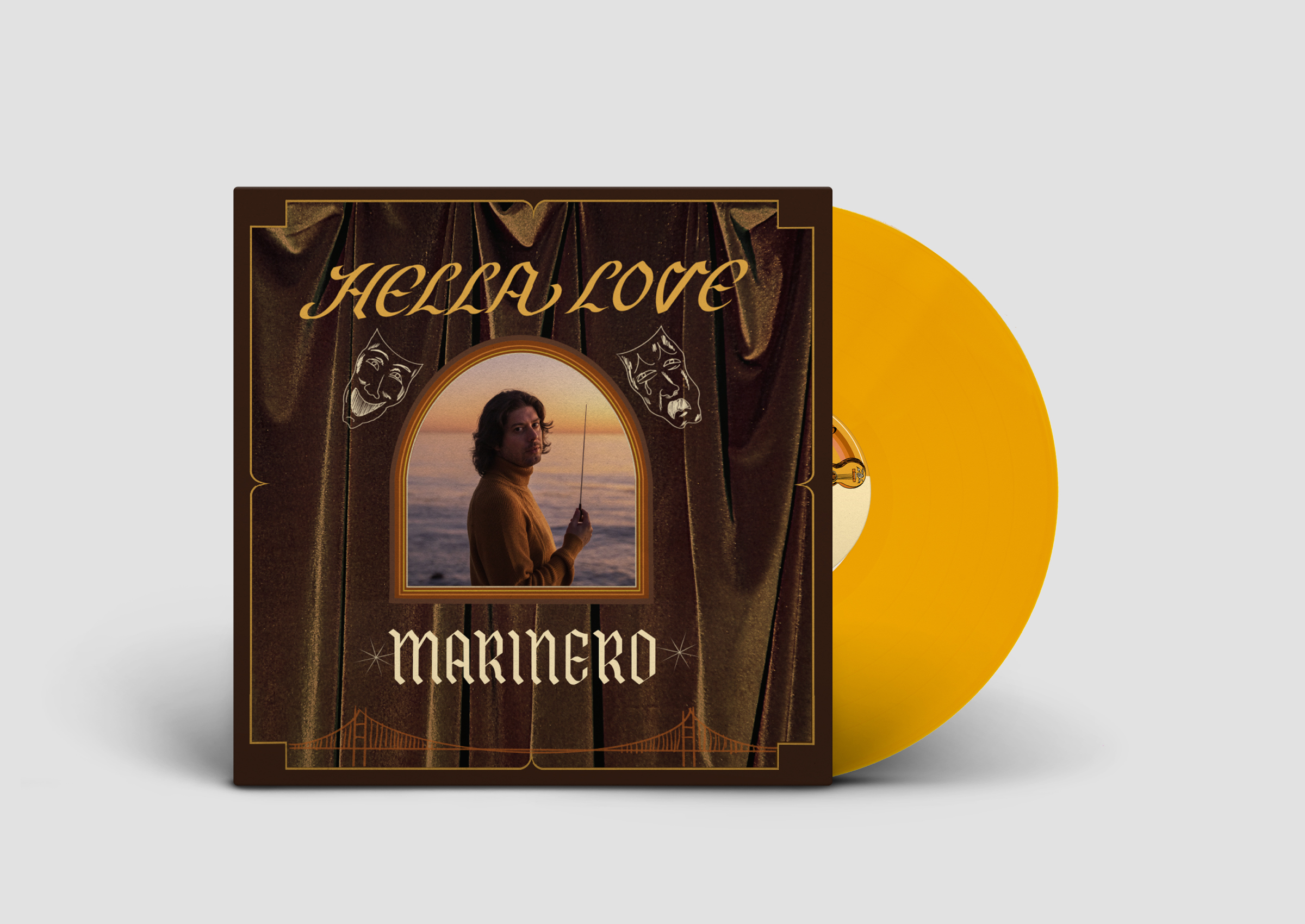 Marinero
Hella Love

Tracklisting:
1. Fanfare
2. Through the Fog
3. Minuet for the Mission
4. Nuestra Victoria
5. Luz del Faro
6. Hella Love
7. Outerlands
8. Beyond the Rainbow Tunnel
9. Hella Love
10. Maritime
11. Isle of Alcatraz
12. Frisco Ball
hardlyart
hardly_art
hella_love
marinero
nuestra_victoria
outerlands
through_the_fog