Credit: Angel Ceballos
Jenn Champion's No One EP sees release today on digital and streaming formats. Late last month, we shared the EP's title track, which was lauded as "a refreshing take on what Champion is known for" (Pitchfork) and "sleek and eerie, like Champion is slowly exhaling her words onto frigid titanium and watching as it fogs over" (Stereogum). Champion is abetted by a diverse collection of remix artists on this EP, including Glitterbang, Crater, USF, SassyBlack, Breakmaster Cylinder and her own Malidont side project. 
Jenn Champion celebrates with a record release show tomorrow night in her native Seattle with Posse, DoNormaal, and Nightspace.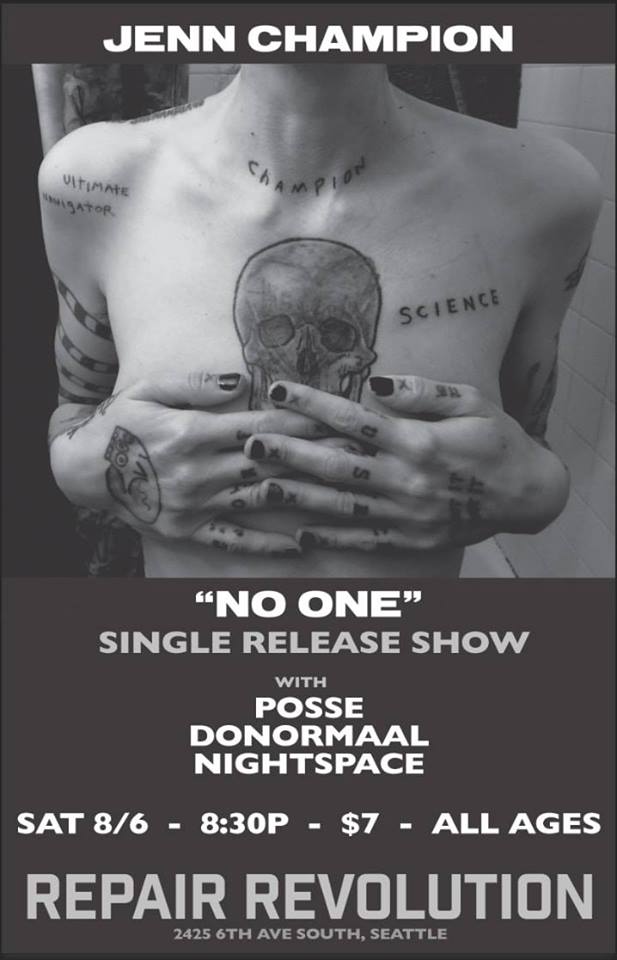 jenn_champion
new_release
no_one
release_day
s