Ahead of the release of their debut full-length Androgynous Mary on, August 21st via Hardly Art, LA band Girl Friday have shared a final pre-release single.
 
Entitled "Earthquake", the latest track is one of the band's most gloriously raging moments and sees the group power through three and a half minutes of unadulterated catharsis, chanting the refrain "I just wanna feel like an earthquake / Everything is boring for f*cks sake." The band comment: "'Earthquake' is a moment of complete catharsis. From four people who have been repeatedly told to be careful not to hurt themselves, not to disturb the peace, not to get too angry, we deliver this message from our hearts to yours: break anything that's holding you back. Break free from the chains of patriarchy. Break free from ALL chains and scream."
Pre-orders for "Androgynous Mary'" on lavender vinyl are available now. In the UK, exclusive LP versions of the record will be available on pink marbled vinyl with an obi strip and autographed photos of the band at select retailers via Dinked.
Burning deep in Girl Friday's music is an unquenchable will to survive. The LA-based band don't blunt the impact of the themes they work through in their ferocious, knotty rock songs, but they don't let the more harrowing aspects of being alive and young in the 21st century daunt them, either. Taking full advantage of the dystopian shades of post-punk and noise rock palettes on their arresting debut LP, 'Androgynous Mary', Girl Friday nevertheless suffuse their music with abundant optimism. The world is a hellscape, but the four of them are in it together.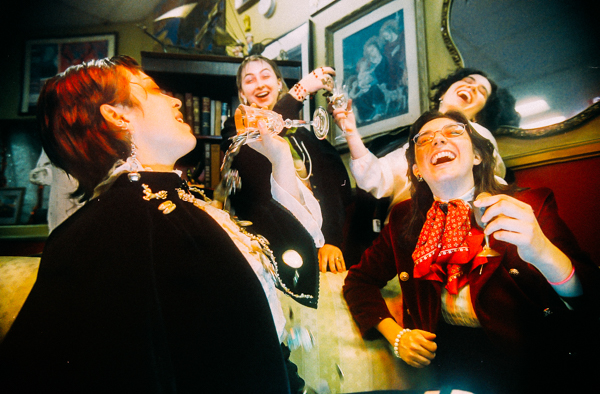 Produced by Norm Block, 'Androgynous Mary' sees Girl Friday negotiate the stress and alienation that comes with being sidelined from normative society with bold, dramatic guitar lines and tightly wound vocal harmonies "Does the average man feel like he's on the outside?" goes the beginning of "Public Bodies," a wistful jangle-pop gem that shudders open into a snarling punk coda. Taking cues from longtime boundary-pushers Sonic Youth, Girl Friday depart from traditional song structures, favoring the rush of jarring turns over the safety of well-defined pop taxonomy. Looking to queer provocateurs like Placebo, they cherish the frisson of incongruous musical elements soldered together: "really dark, heavy things mashed up with quite beautiful things, whether that be a distorted guitar line and a sentimental vocal or vice versa," as Ellen puts it.
That duality dovetails with the thematic friction running through the album, the alternating despair and hope that intertwine in the fight to stay alive as any kind of unfairly disenfranchised person in the US. Written during a year of personal struggle for all four band members, 'Androgynous Mary' reflects the solace they took in each other -- as a band, but also as a micro-community and a chosen family. "It feels so rejuvenating to be there for each other and protect each other," says Hsieh. Ellen adds, "We've definitely been through a lot together, but we've come through it by sticking together and loving each other regardless."
Alone, we suffer under the weight of everything designed to keep us down. Together, we stand a fighting chance. Girl Friday place their hope squarely on that chance -- on what we can do when we show up for each other, where we can go when we've got each other's backs.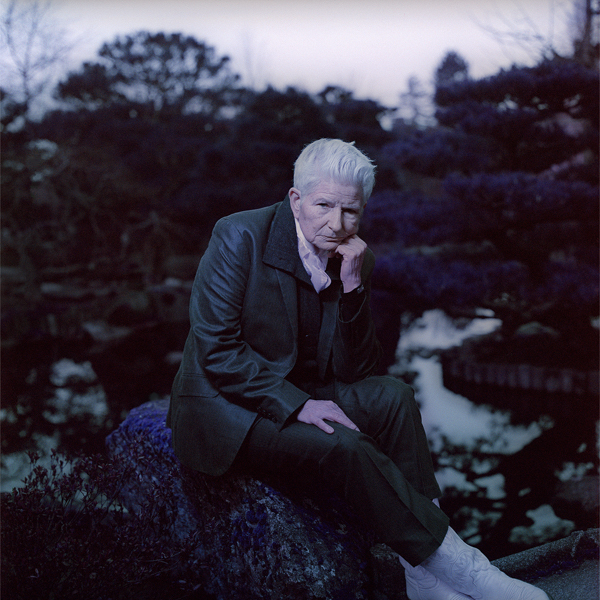 'Androgynous Mary' will be released on August 21st via Hardly Art. Pre-order: smarturl.it/GirlFriday_AM 
androgynous_mary
earthquake
girl_friday
hardly_art