Hardly Art is pleased to announce the release of LA band Girl Friday's debut full-length Androgynous Mary, out worldwide on LP, CD, and digital Friday, August 21st. Today, The FADER premiered the music video for the band's lead-off single "Amber's Knees: A Matter of Concern."  The track is a propulsive, evolving  example of Girl Friday's penchant for air-tight harmonies, rock-along choruses, and unpredictable song structures. The video, directed by the band, pays winking homage to the band's reality TV guilty pleasure go-to Rock of Love starring Bret Michaels, and was embellished with primitive throwback CGI during a feverish editing spree under quarantine.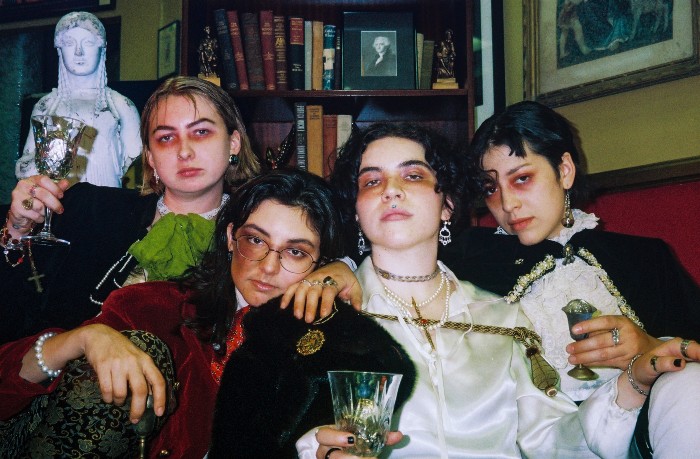 Of the song, Girl Friday say, "'Amber's Knees' came together lyrically from bits and pieces that we'd all written over a long period of time. It's the first song we wrote for the album. It has to do with the borders of culturally sanctioned dissociation and the willful ignorance we often employ to keep things functioning, which manifests differently for everyone. We wanted the video to be an extreme example of this, so naturally we turned to reality TV for inspiration. However, that initial idea festered into a visual fever dream fueled by our increasingly dystopian waking reality. As life seems to spiral ever further out of our control, we keep ourselves grounded dancing above a greenscreen sea."
Pre-orders for Androgynous Mary on translucent purple vinyl are available now. In the UK, exclusive LP versions of the record will be available on pink marbled vinyl with an obi strip and autographed photos of the band at select retailers via Dink'd.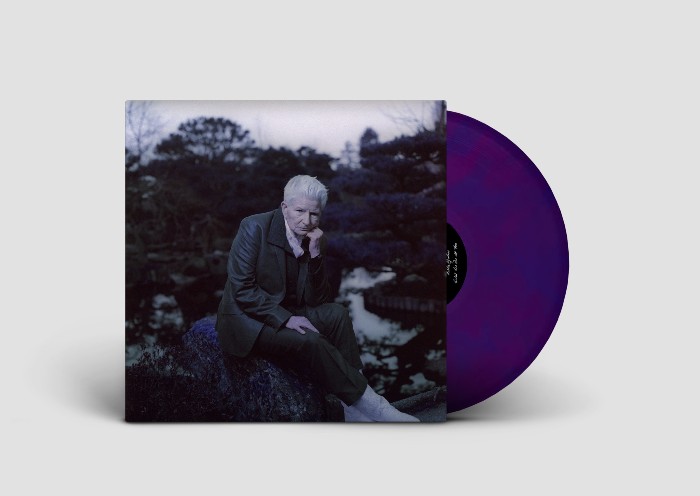 androgynous_mary
girl_friday